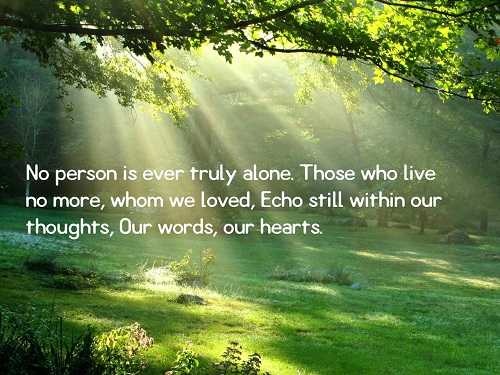 I will support for you as you process your loss
Whether you are a spiritual, religious person,
a humanist, skeptic or an atheist,
I will help you.
We all know the loss of a loved one, whether sudden or unexpected, is a trauma that needs to be healed. Losing a cherished family member, partner, or friend is an event that we cannot ever really prepare for. It often leaves an emptiness that is like no other. And we who remain must find a way to cope, to heal, and to continue living.
I offer support as you begin to cope with your loss. A combination of a skill-set that I am skilled at, such as: Hypnosis, Counseling, Biofeedback, Pressure Point therapy, Trigger Point Therapy, Affirmations, Aromatherapy, and EFT Tapping will allow you to feel supported as you begin the process of healing.   I will draw on years of experience to deliver to you the experiences that you need.
Hypnosis and hypnotherapy:  A gentle altered state that brings deep relaxation and relief from an overactive mind.
Hypnosis encompasses a number of techniques and skill-sets that deliver results including:  basic direct suggestion,  stress-reduction,  positive affirmation therapy,  guided imagery, progressive relaxation, forgiveness therapy, parts therapy, and age-regression therapy.  In addition, we use my special hypnotic breath-work method,  my ho'oponopono technique.
EFT Tapping: Experience EFT and learn a useful process you can practice at home. Emotional Freedom Technique utilizes gentle tapping on points on the body to release stress in the body and mind and to help calm the emotions and bring back a sense of equilibrium.
Herbalism and diet: The food you eat, and the power of herbs can offer relief with emotional pain, and the physical symptoms associated with grief, loss or fear.  I will share with you from my herbalism education and nutritional skills some of the most beneficial herbs, supplements and foods that you could decide to use for self-care and as additional support for the relief you seek.
Feeling sadness, sorry, guilt, a sense of loss?  Never had the chance to say something important (ex. I love you, I'm sorry!, etc).  Confused about honoring the dead. Terrified of aging or dying?  Want to learn how to honor someone?  Not sure how to feel, or how move-on with life?   Contact me ASAP.  I can help you!
Let the healing begin!
Come back. Even as a shadow, even as a dream.
—Euripides
The death of a beloved is an amputation.
—C. S. Lewis
The whole world can become the enemy when you lose what you love.
—Kristina McMorris
Without you in my arms, I feel an emptiness in my soul. I find myself searching the crowds for your face—I know it's an impossibility, but I cannot help myself.
—Nicholas Sparks
If the people we love are stolen from us, the way to have them live on is to never stop loving them.
—James O'Barr
Sometimes, when one person is absent,
the whole world seems depopulated.
—Allphonse de Lamartine
When he died, all things soft and beautiful and bright would be buried with him.
—Madeline Miller
You cannot stop the birds of sorrow from flying over your head, but you can stop them nesting in your hair.
—Eva Ibbotson